Curtis Redevelopment Project

Project Summary
The Worcester Housing Authority is undertaking the complete redevelopment of Curtis Apartments. On this page, you will be able to track the progress on this project, find links to local media coverage, answers to frequently asked questions, and much more. This page will be updated to reflect new information and upgrades as the project progresses.

WHY REDEVELOPMENT?
Curtis Apartments was built from 1950-1954 and consists of 372 units that are over 70 years old. There are no elevators and no sprinklers. The complex has less than the required 5 percent handicap units and the apartments are small with limited amenities. With an understanding of both the needs of our residents and the demand for more affordable housing, the WHA started the process of procuring a developer to assist in the reimagining of Curtis Apartments. Through the selection process, the WHA Board of Commissioners voted unanimously to hire Trinity Financial, which oversaw the transition of the old Worcester County Courthouse into the new Courthouse Lofts residential living space at Lincoln Square.

AT A GLANCE


Project will create 529 new apartments at various income levels, including 53 fully accessible units.


All building will be built to stretch code standards, have elevators, brand new sprinklers, central air conditioning and heating, and a variety of other amenities.


Total anticipated cost is $360 million.


Project will be completed in four phases, staring in February 2024.


All phases are expected to be completed by 2032.


Phase 1 demolition is slated to begin in October 2023, with construction starting in February 2024.


Phase 1 construction is expected to be finished by February 2025.


Each subsequent phase will start 18 months of completion after the prior phase.
Current Property Photos 2023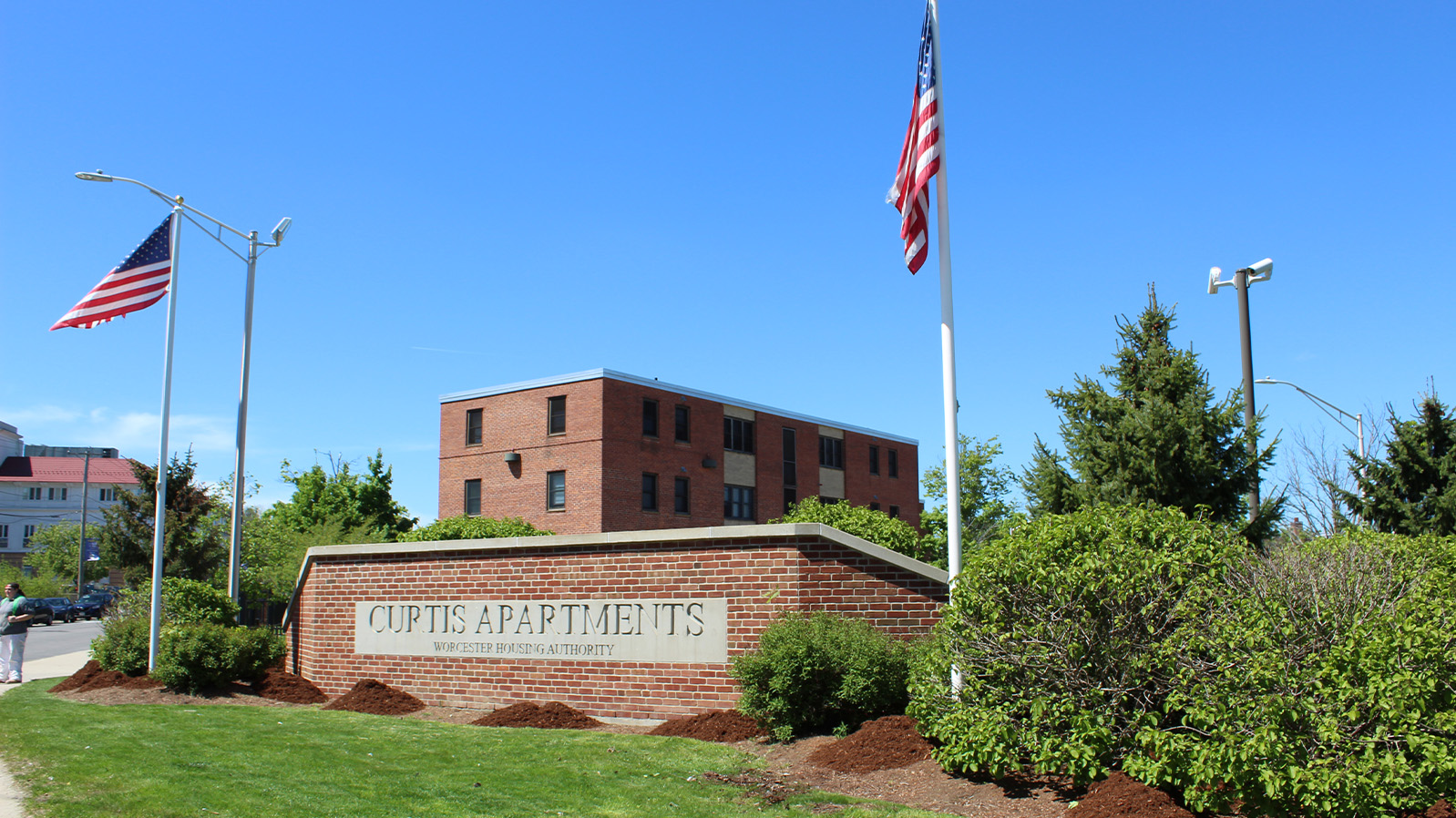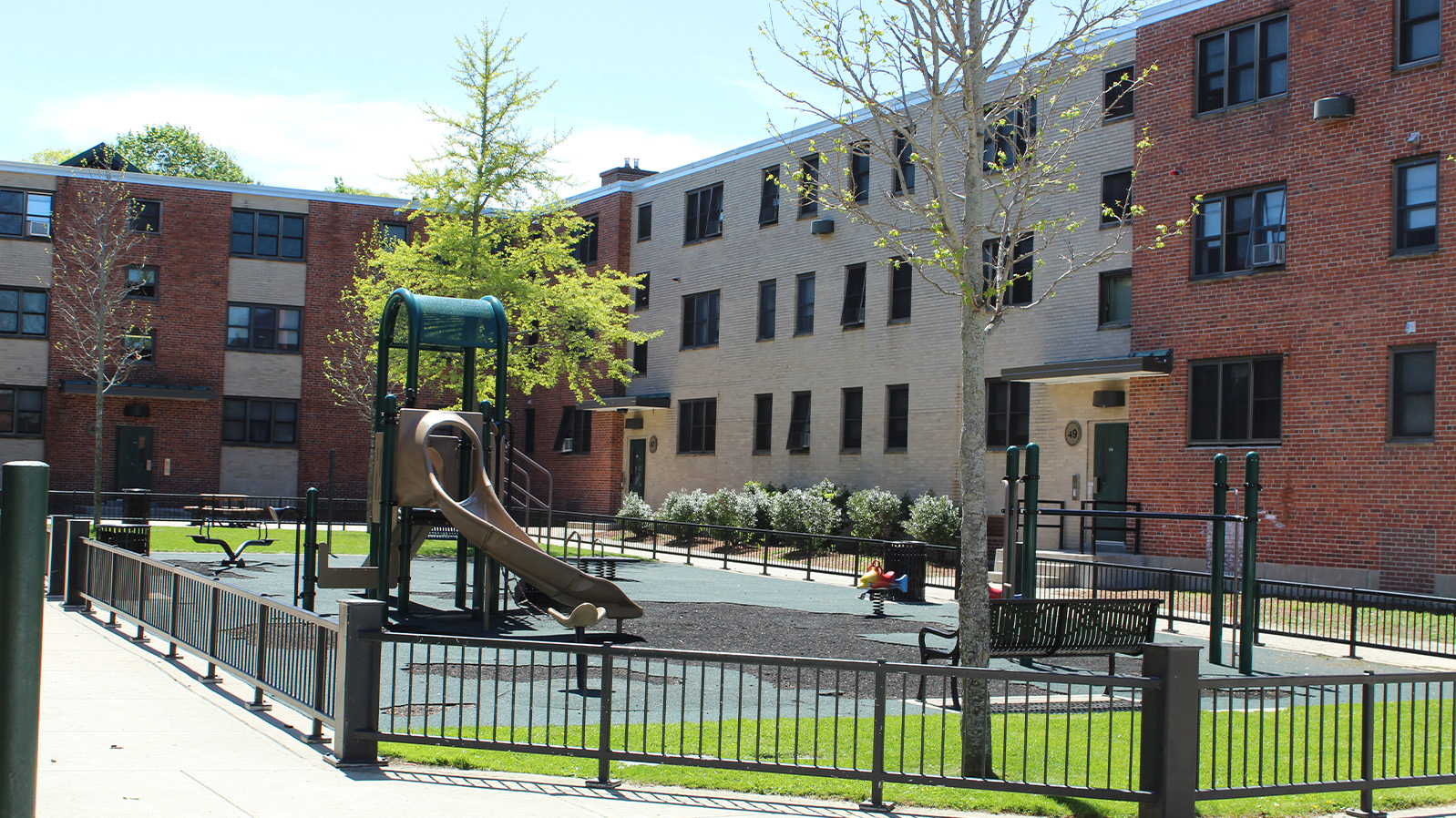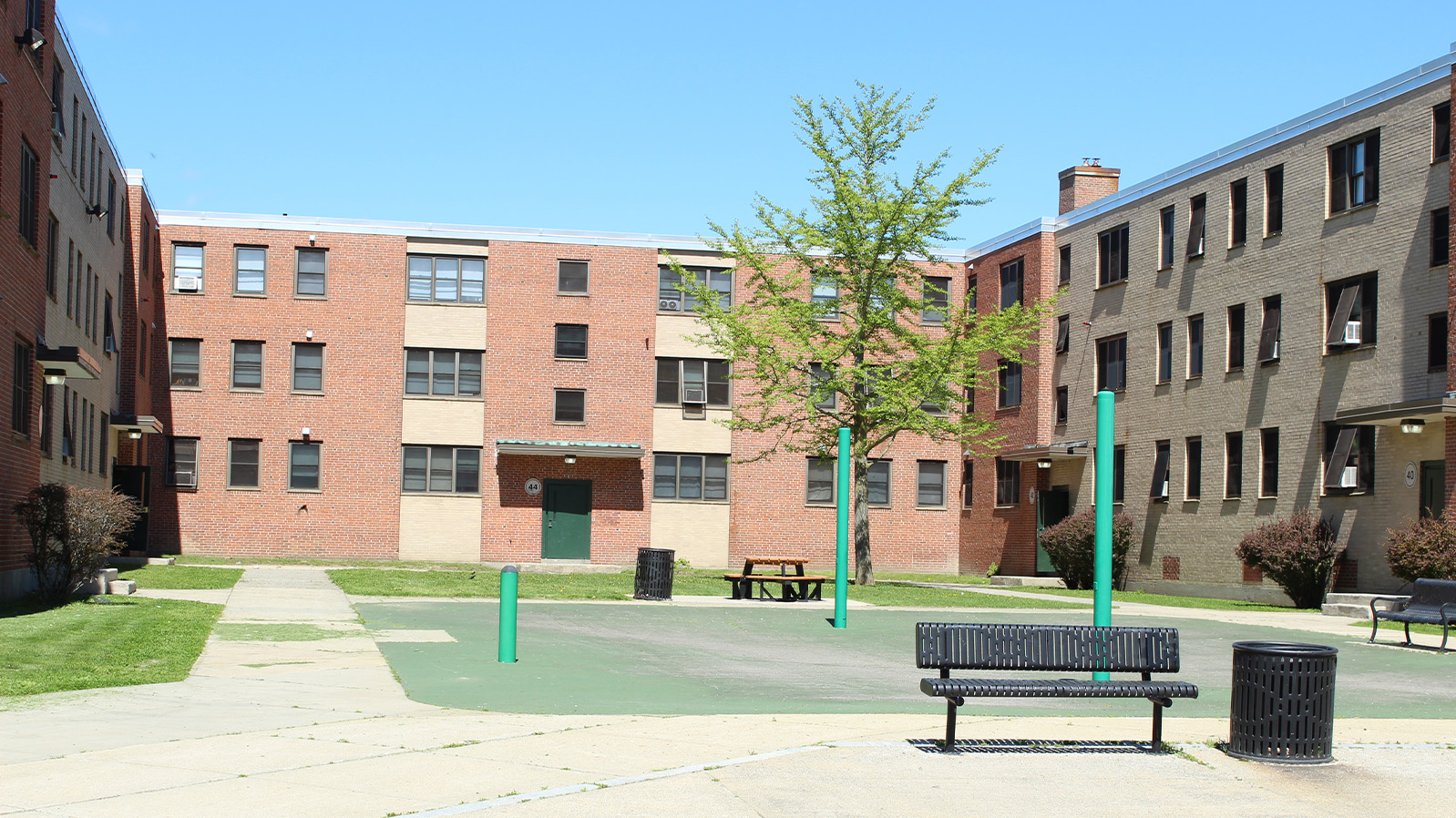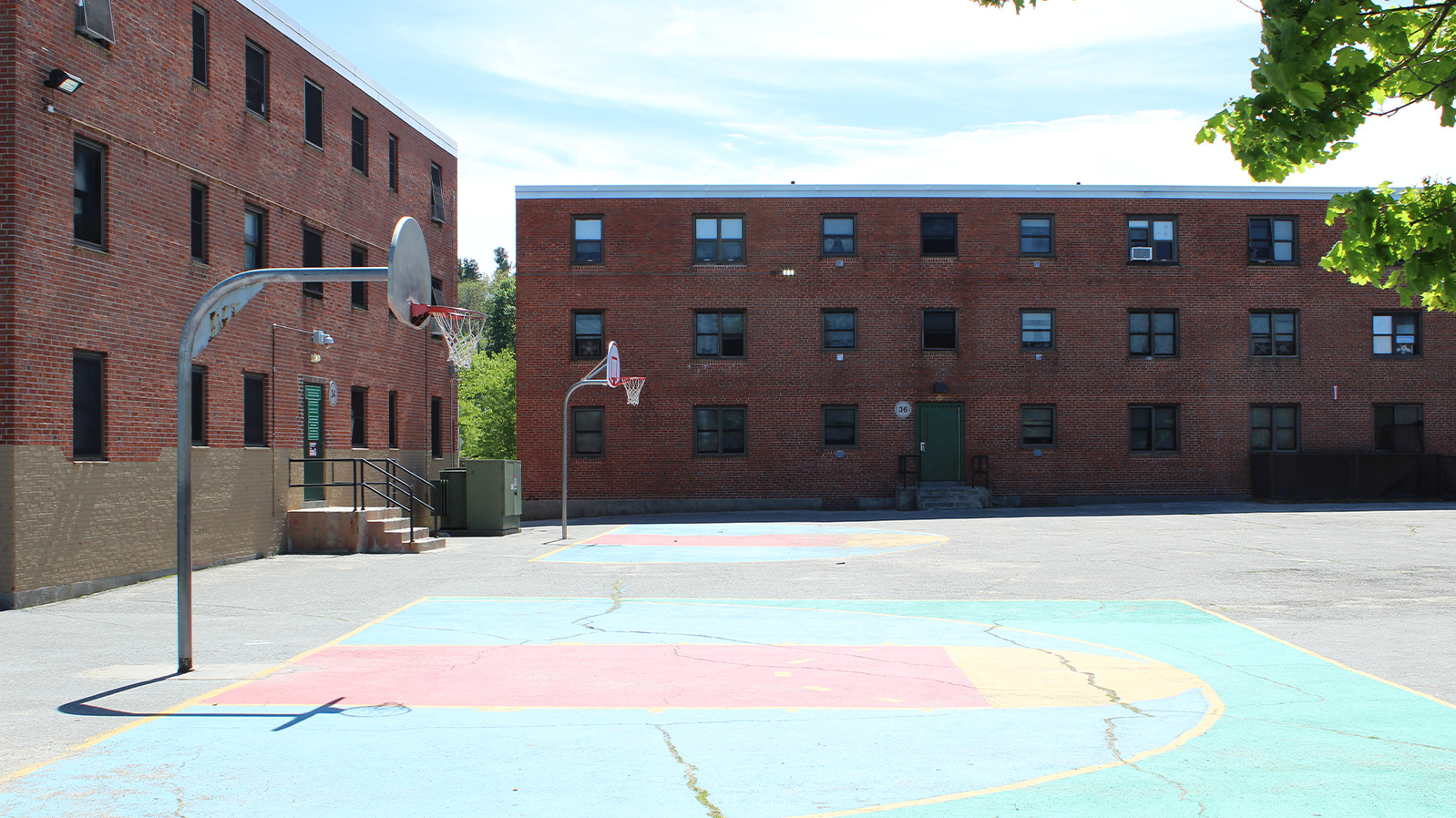 Redevelopment Meeting and Presentation Photos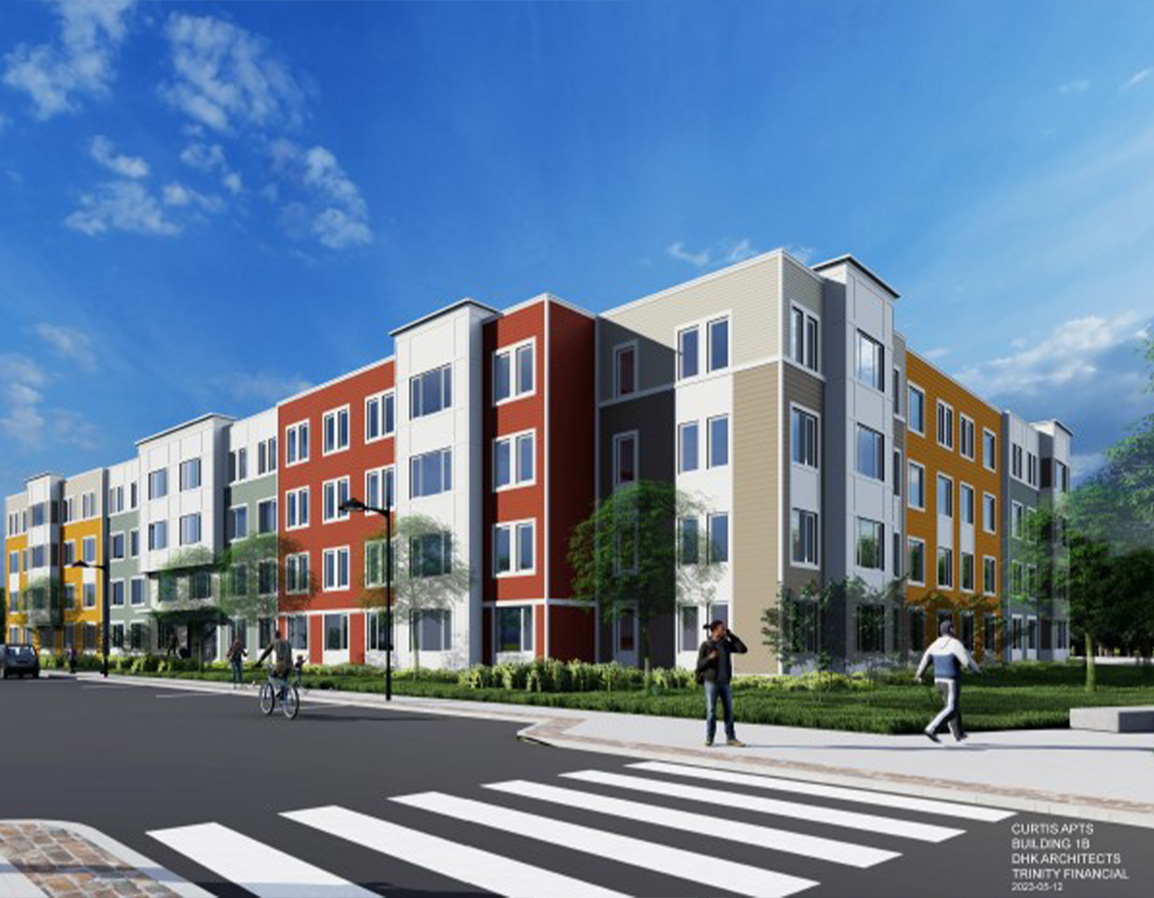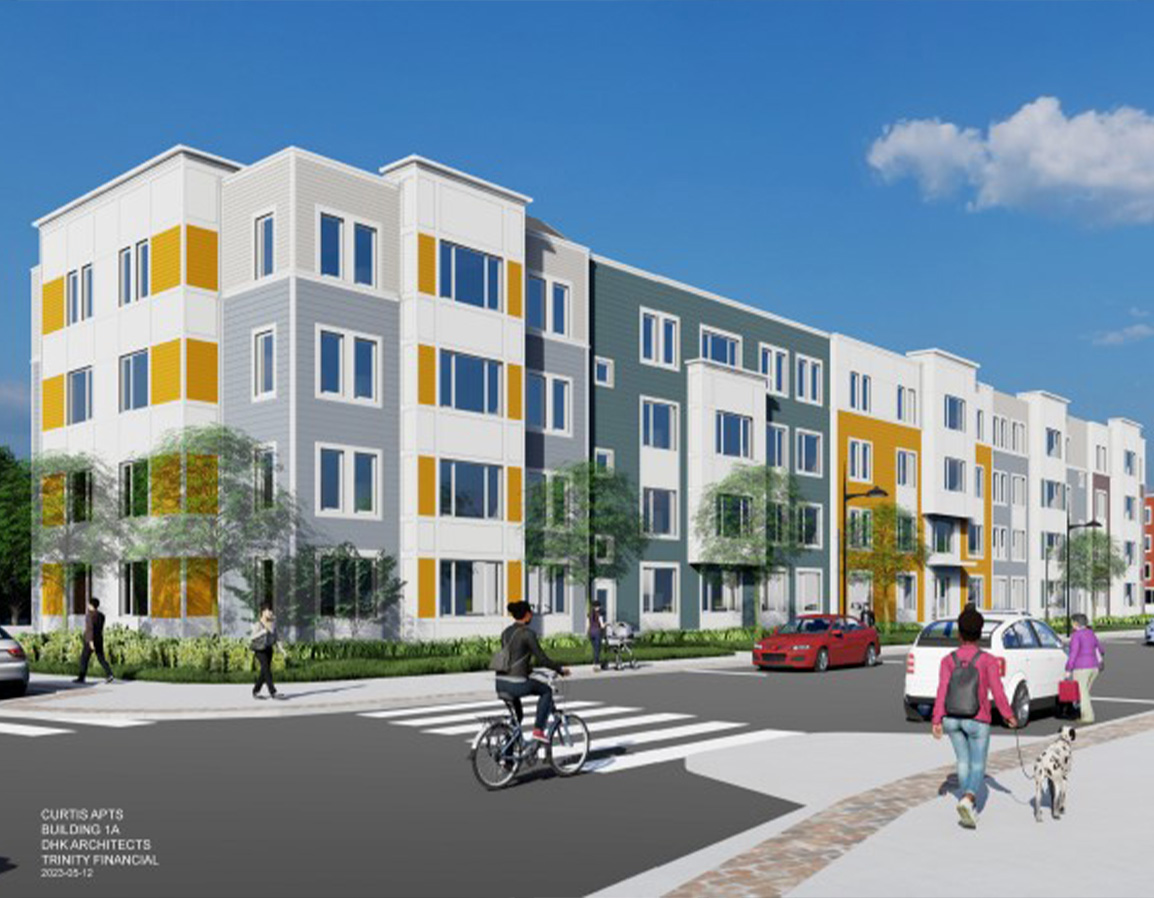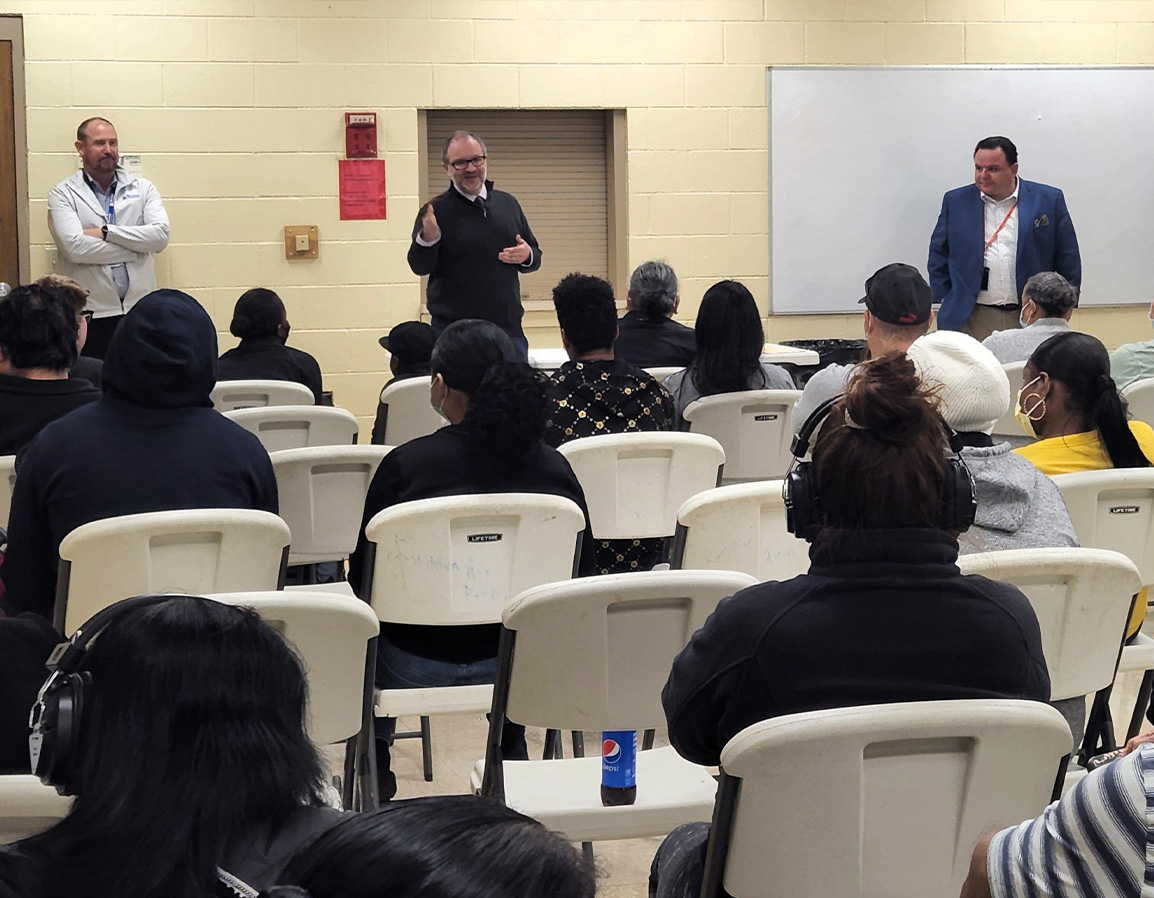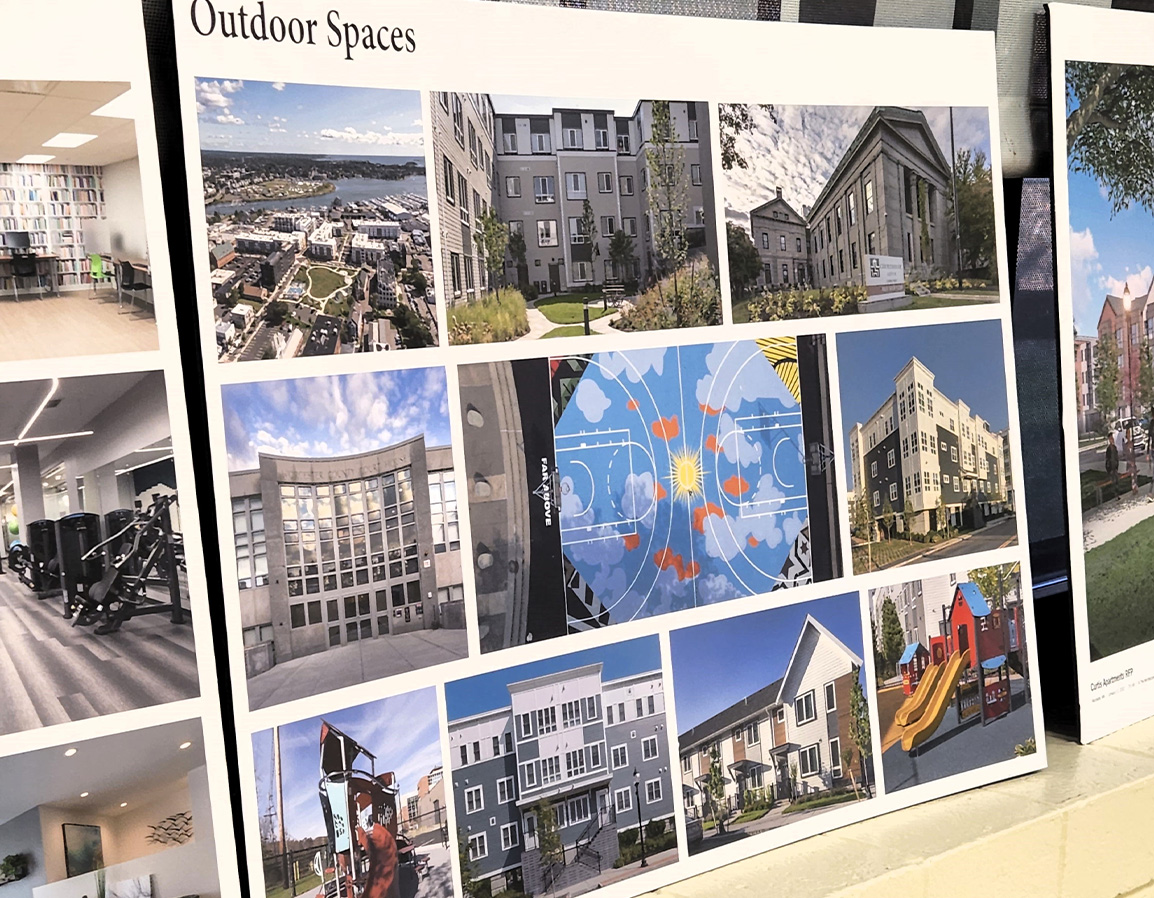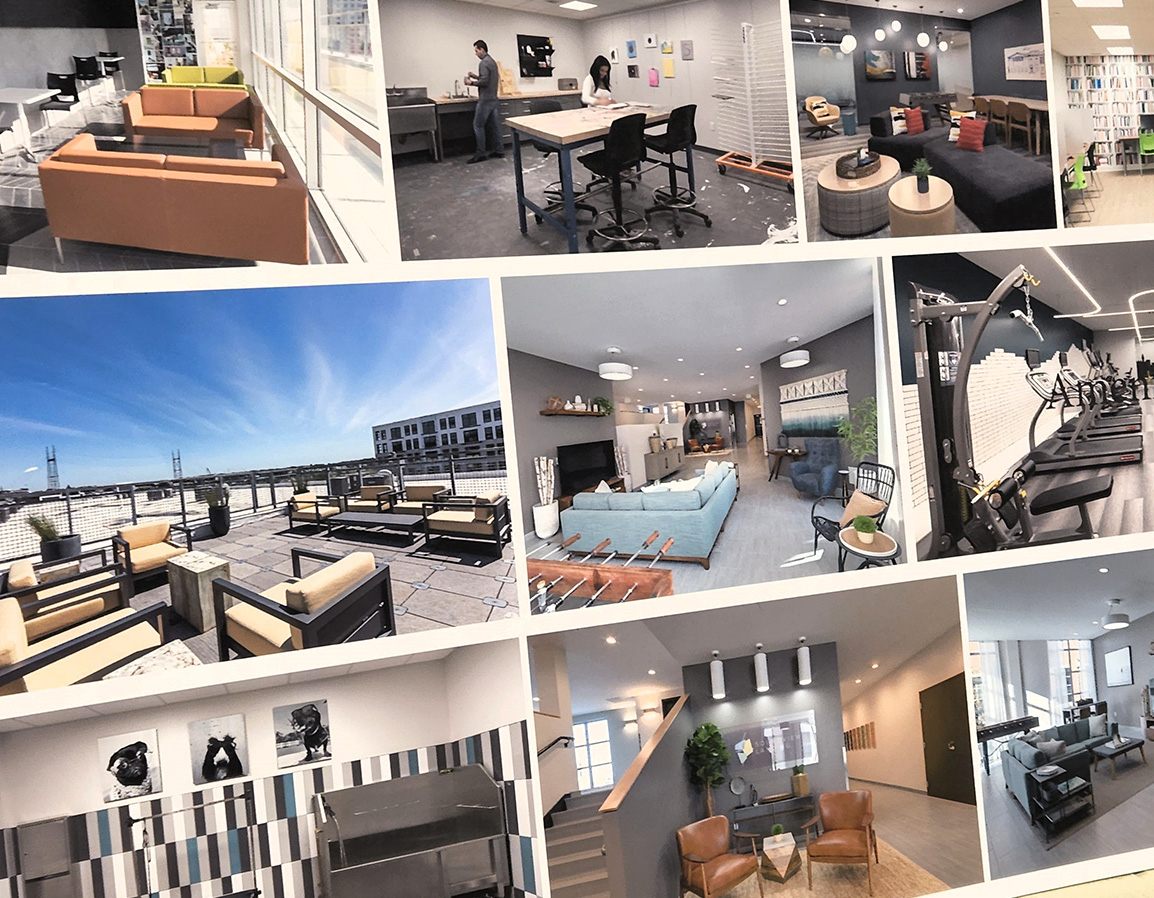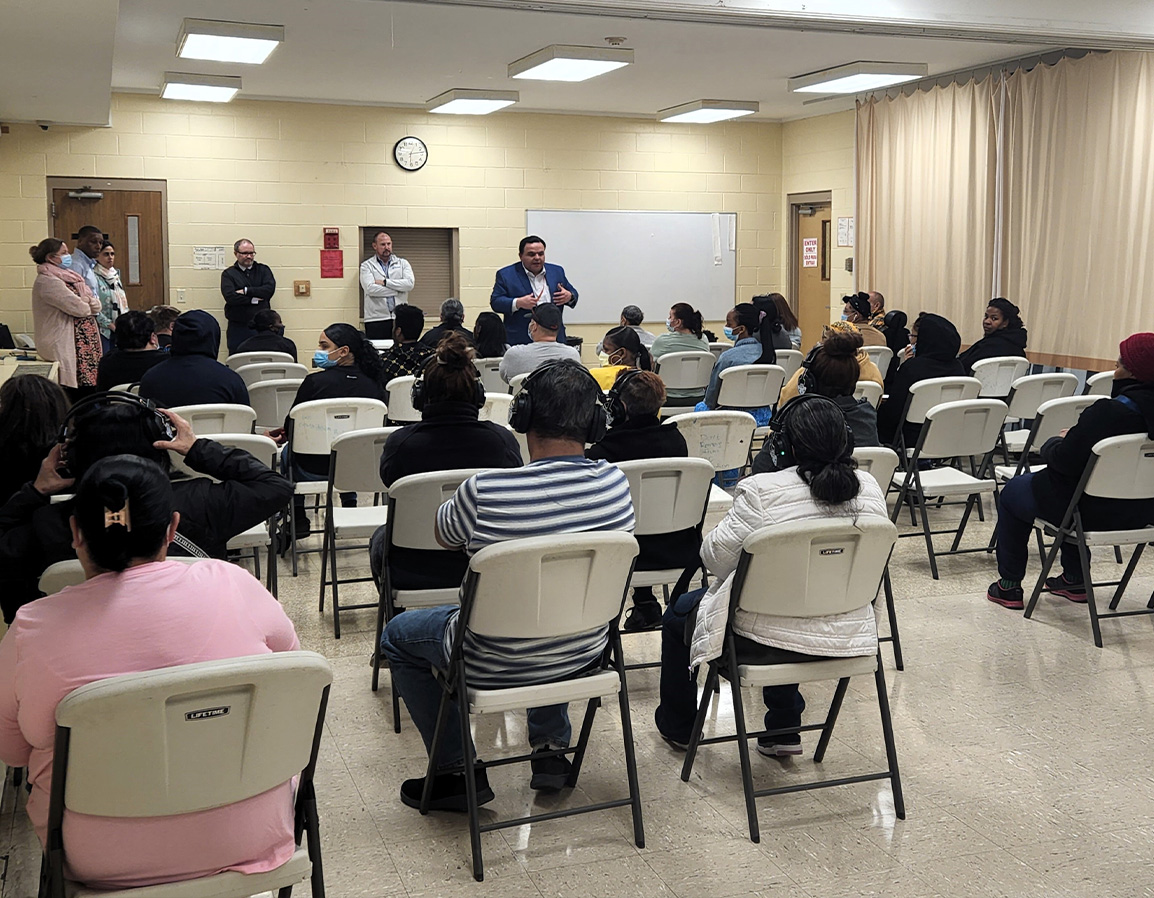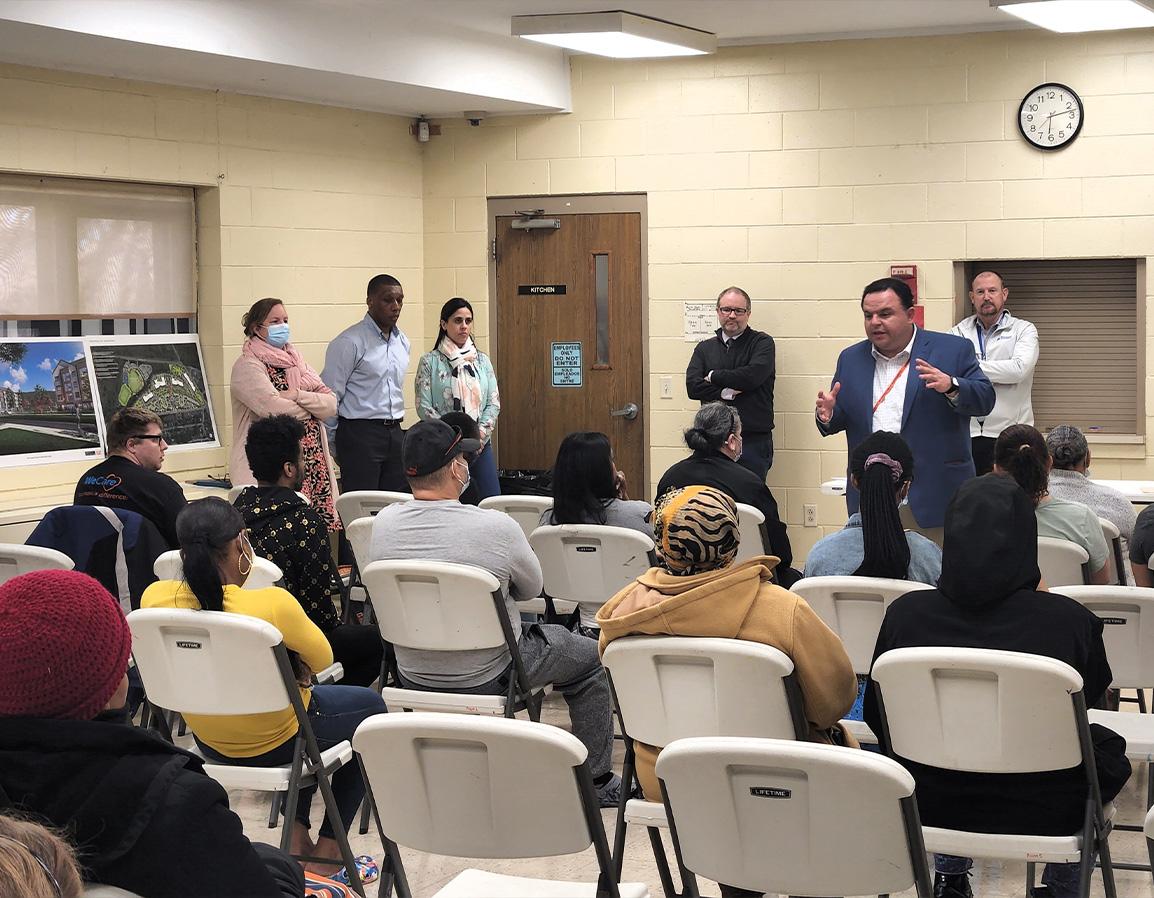 FAQs
FAQ's on Relocation
Posted: 9/22/2023
Phase 1 Relocation FAQ Curtis with EO and AC comments rev LM 8-15-22
Posted: 9/22/2023
PWHA - Development - Curtis - Relocation - FAQ - Residents 9.20.22 Trinity-
Posted: 9/22/2023
Spanish - Phase 1 Relocation FAQ Curtis
Posted: 9/22/2023
---
Meet the Developer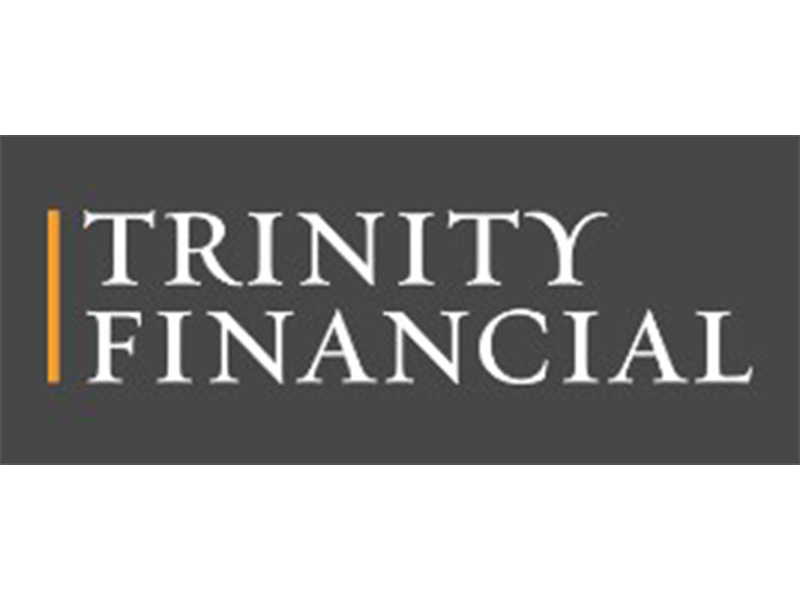 TRINITY FINANCIAL
Trinity Financial was founded in 1987, concentrating on the development of urban sites in the Northeast. The company tackles residential and commercial projects and is particularly skilled at dealing with sites facing political, infrastructure, environmental or market profile challenges. Trinity Management was founded in 2012 and oversees property management.
---
News & Press Releases
Worcester Housing Trust Fund Approves 5 Projects
Posted: 6/29/2023
Worcester Housing Authority overhauling Curtis Apartments complex
With help from a new round of grants from the Massachusetts Department of Housing and Community Development, one of Worcester's oldest affordable housing developments will be getting a major overhaul over the coming years. Posted: 5/23/2023
New housing secretary Augustus announces $246M investment in 27 projects, five in region
State, federal funds combined with tax credits will boost housing starts in 20 Massachusetts communities; projects have already been launched and will add 1,600 units to the state's low-income stock. Posted: 5/19/2023
Four Worcester County Affordable Housing Projects Receive State Funding
Massachusetts Department of Housing and Community Development awarded $246 million in state grants to four projects in Worcester County, including Curtis Apartments in Worcester. Posted: 5/19/2023
Healey-Driscoll Administration announces $246 million to build and preserve 1,600 affordable and mixed-income housing units
Today, the Healey-Driscoll Administration awarded $246 million in direct subsidies and state and federal housing tax credits to build and preserve nearly 1,600 affordable homes throughout Massachusetts. Posted: 5/18/2023
Worcester receives $4.2 million from state for economic development
Posted: 12/6/2022
Worcester granted $2.5M for $178M affordable housing project
The Worcester Housing Authority was granted $2.5 million for site and public infrastructure improvements by the state's MassWorks Infrastructure Program for the redevelopment of the Curtis Apartments on Great Brook Valley Avenue in Worcester. Posted: 10/31/2022
$178M Overhaul Planned For Worcester's Curtis Apartments Property
The Great Brook Valley public housing development will add about 100 units, according to the Worcester Housing Authority. Posted: 2/1/2022
Details still scant but Worcester mayor wants partner WHA large scale housing development
Posted: 2/2/2022
Developer selected for Worcester Housing Authority's $178 million Curtis Apartments redevelopment
The Worcester Housing Authority has chosen a developer to redevelop the Curtis Apartments in Worcester's Great Brook Valley neighborhood. Posted: 2/1/2022
$178M facelift planned at Worcester's Curtis Apartments in Great Brook Valley
The Worcester Housing Authority this weekend unveiled a proposed $178 million redevelopment of Curtis Apartments and announced Trinity Financial — developer of the former Worcester County Courthouse in Lincoln Square — as its partner for the project. Posted: 2/1/2022
Worcester apartments to receive $178M renovation, adding 100 new units
Posted: 2/1/2022
Reports
Curtis Apartments relocation plan Revised (DHCD Comments)10-17-22.docx (1) (1)
Curtis Innovations - Resident Meeting Flyer - Final - EO
Curtis Newsletter 12.21 Spanish
Curtis Newsletter 12.21
Curtis Newsletter Finalized Spanish_
Curtis Newsletter Finalized
Services
630A Plantation Street
Worcester, MA 01605
Phone: 508-635-3000
Hours: 8:00 AM - 4:30 PM